---
LIBERIA YEAR OF RETURN 2022
Digital Painting - Limited Edition
Canvas Print 150cm X 150cm
In collaboration with the Embassy of Liberia on the "2022 Year of return project". Ellen Johnson Sirleaf (born Ellen Eugenia Johnson, 29 October 1938) is a Liberian politician who served as the 24th President of Liberia from 2006 to 2018.
Sirleaf was the first elected female head of state in Africa. This artwork is dedicated to her accomplishments and to the people of Liberia.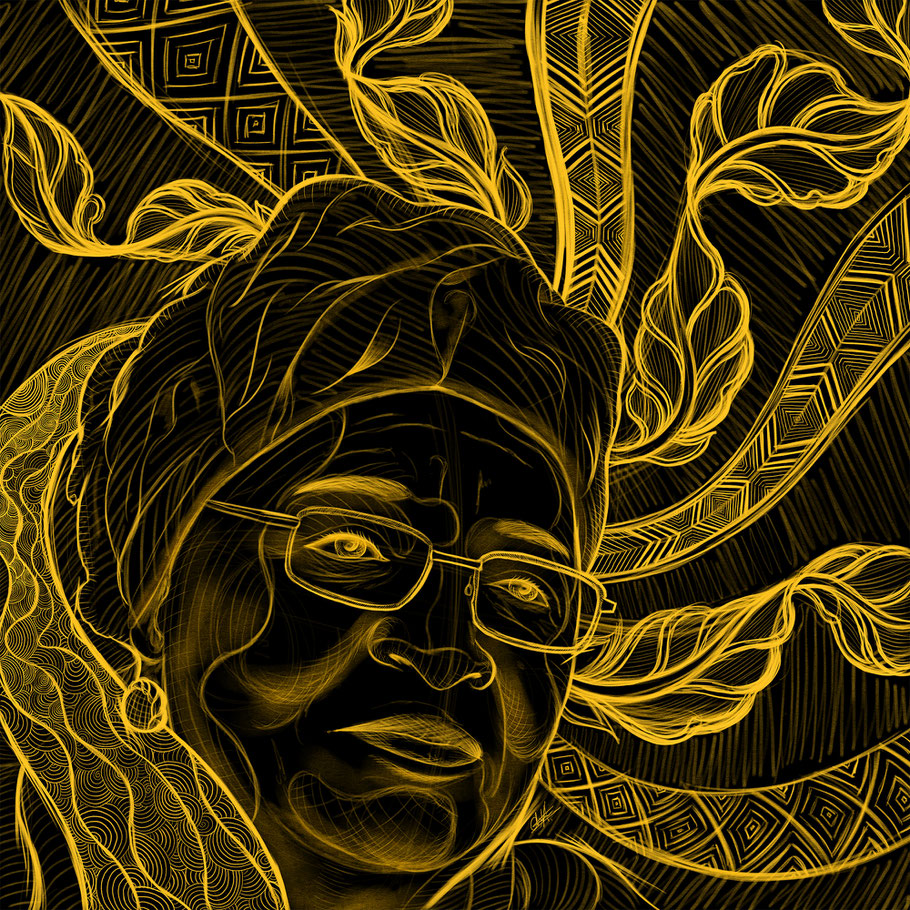 ---
Digital Paintings - Limited Editions 
NFT's 
Goldline Goddesses celebrates the beautiful spiritual aspects of the strong divine feminine women on this planet. Each Goddess has their own story to tell. She is smart and has a strong personality that reflects her integrity. She is whole and therefore one with the universe.
This series is inspired by the many strong women I was lucky enough to meet throughout my travels in life. Helping me grow as an artist and a person. Each artwork reflects their cultural background through elegant linework in combination with their delicate yet strong soul reflection captured through their graceful expression.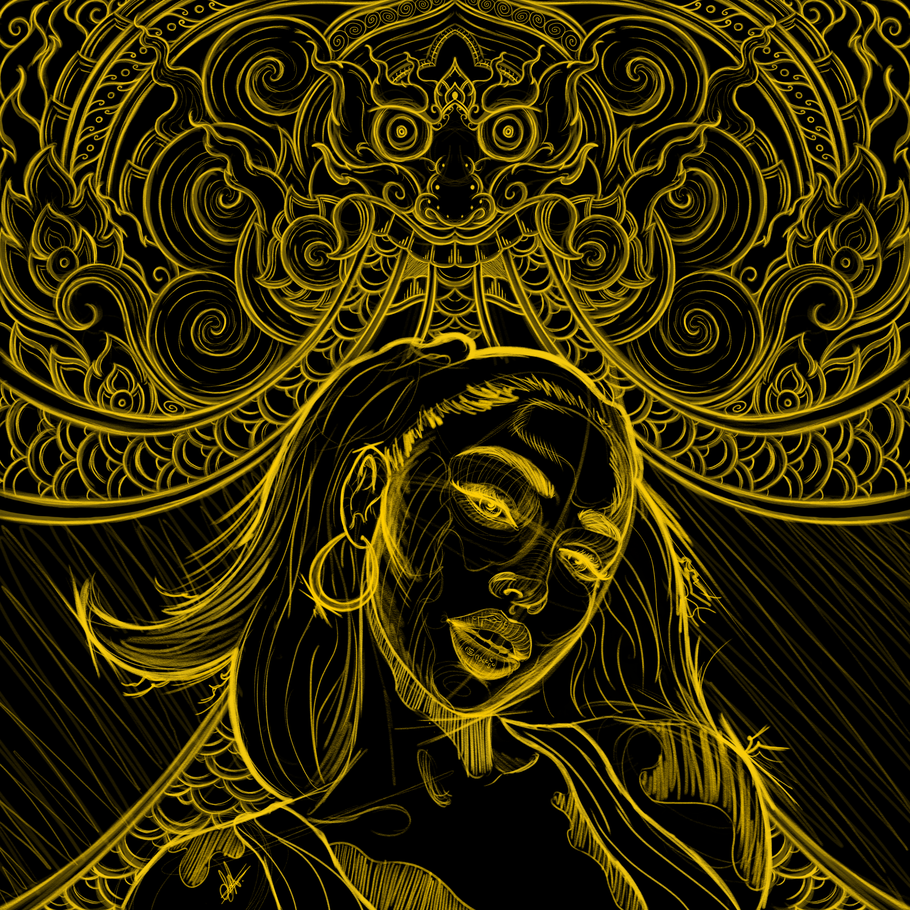 ---
Digital Paintings - Limited Editions 
NFT's - Art Print
During the time I lived in Thailand I noticed that when I visited their temples I became completely "relaxed" and "calm". There was a feeling of stillness leaving enormous space for creative inspiration. This is where my interest and connection for Thai linework emerged and to this day inspires me to search for a balance yet create that spark to peak your interest at the same time, making you wonder about the story behind the visual.
Build from layers of organic shapes that submerge into powerful visual mantras. Inspired by Thai Buddhism these digital blessings invite you into the beautiful world of cultural symmetrical shapes.
---
Digital Paintings - Limited Editions 
NFT's - Various Sizes - Framed Art Print
The Animal Kingdom is an art series that consists of digital paintings made by Sil Christiaens. Most human beings typically feel a deep connection with animal wildlife. Due to scale, beauty, color, or rarity, people feel intrigued by them. Danger and excitement are other aspects that come along with observing the creatures that wander our planet.
Sil Christiaens invites you to take a look up close into the eyes that reflect the souls of these beautiful animals. They stare right back at you. Giving you the opportunity to behold their beautiful appearance in all their might. Every line has a purpose to portrait certain aspects of their physical presence. Focussing on color and line flow in combination with important facial details with a purpose to freeze you and pull your attention right in. Every time you look at them.
---
Digital Paintings - Limited Editions
Various Sizes - Art Print Between Acrylic Glass & Dibond
Original artworks from the first No Black No White collection 'Pure Faces'. 
No Black No White is a label that found its origin and inspiration in all of the different individuals that live scattered across this planet. Every human being is unique and so is every culture. Developed through history, each person has his own appearance, traditions and moral values.
These stories are the foundation to create this label and bring you closer to these unique and beautiful people that still carry their traditions forward. We will tell you about their stories and show you how this has inspired us to convert their beauties into hand-drawn art. Each and every line in our artworks is filled with love and energy given by you. Because you are perfect like every other person in this world. Therefore we want you to be a part of our story.
We are the label behind human stories.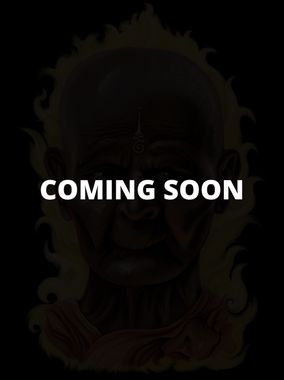 ---
Digital Paintings - Limited Editions
Various Sizes - Art Print On Canvas
---
Digital Paintings 
Various Sizes - Old Work